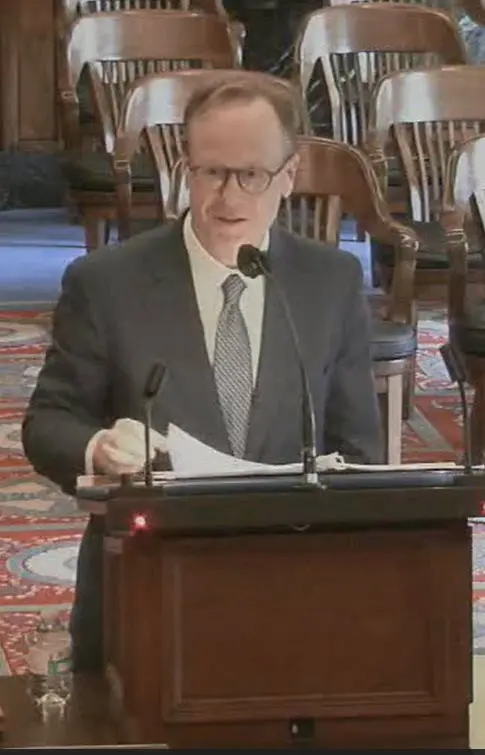 David R. Gray, Jr., founded and manages Gray Law Offices, Inc., an Illinois law firm concentrating on civil litigation. David focuses on lawsuits relating to real estate taxation, tort claims, real estate, and contracts.
David is admitted to practice in the state courts of Illinois, the United States District Court for the Northern District of Illinois, the United States Court of Appeals for the Seventh Circuit, and the Supreme Court of the United States.
David has countless hours of courtroom experience over two decades in a wide variety of civil lawsuits. He has argued in courts across Northern Illinois, from administrative bodies, trial courts, the Illinois Appellate Courts, and the Illinois Supreme Court.
David is also active in the legislative process, having drafted proposed legislation and testifying before the Illinois General Assembly Revenue & Finance Committee.
AFFILIATIONS
David is a former Chairman of the Chicago Bar Association's Real Estate Taxation Committee. He has spoken at many legal education seminars, including an IICLE Real Estate Taxation program held at the University of Chicago's Gleacher Center, a Chicago Bar Association seminar entitled Emerging Issues in Consumer Bankruptcy, Chicago Bar Association Real Estate Taxation Seminar, and a taxation seminar at the DuPage County Bar Association.
David is a member of the Chicago Bar Association, Illinois State Bar Association, the DuPage County Bar Association, American Land Title Association, and the Illinois Trial Lawyers Association.